Good Practice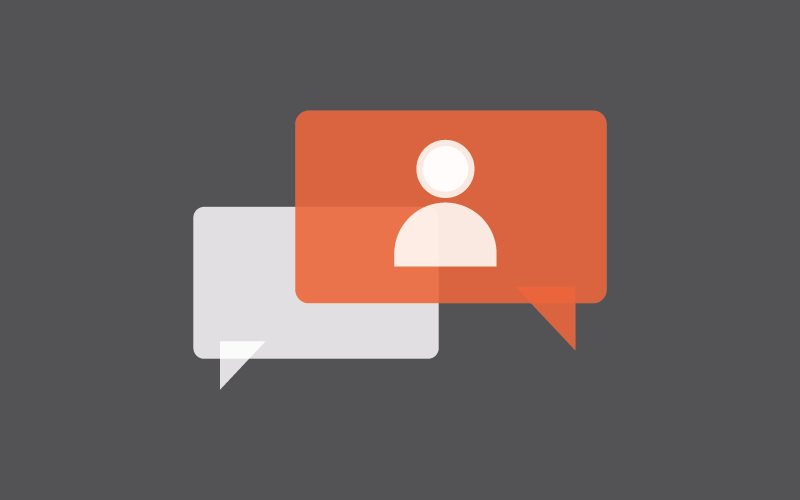 Over the past year, we've all seen an incredible amount of change and uncertainty. Leaders from across all parts of public services have…
Future Audit Arrangements for Community and Town Councils in Wales

In January 2020, we consulted on the proposed changes to the audit arrangements for community and town councils. The proposals were made to address systemic issues across the sector.

We received 136 responses from councils, clerks, individual members, internal auditors and members of the public. We have reviewed the responses and carefully considered the issues and observations made by respondents.

The Auditor General has published details of the audit process to be followed for the audit of the 2020-21 accounts and in future years. Community and town councils will be subject to audit arrangements based on a three-year cycle. In two out of the three years, the audit arrangements will be broadly the same as those in place, up to and including 2019-20. In one year out of the three year cycle, auditors will undertake a more detailed audit looking at individual transactions.

This approach balances the risk to the audit of community and town councils, the overall risk to the public purse, and the cost of the audit.

This webinar will provide more detail to councils on how the new arrangements will work in practice.

Cyber resilience in Wales

The modern world is increasingly reliant upon digital technology. The amount of data stored by public bodies is growing, and increasingly, computerised systems are performing vital functions in public services.

However, one of the downsides to this increased digitisation is the growing cyber threat from unscrupulous organisations and individuals seeking to exploit the digital world for their own monetary or political gain.

In order to defend themselves against such attacks, public bodies have to increase their cyber security but also their cyber resilience.

Cyber resilience is the 'overall ability of systems and organisations to withstand cyber events and, where harm is caused, recover from them' (as defined by the National Cyber Security Centre).

The COVID-19 pandemic has further emphasised the importance of cyber resilience. Reliance on the internet has surged during 2020, with huge numbers of public and private employees working remotely, and with the general public increasing their use of the internet to connect with friends and relatives.

Audit Wales is carrying out a national study on cyber resilience in the Welsh public sector. We have surveyed around 70 Welsh organisations about their approaches to cyber resilience.

Mental health and wellbeing during COVID-19

The Coronavirus pandemic has inevitably had an effect on many people's mental wellbeing to varying degrees.

From key health and social care workers on the frontline treating COVID hands on, to those shielding, living alone, or those volunteering in the community – everyone has been impacted by the virus.

In particular we focused on:

Community based services working together to provide mental health support
Supporting staff health and wellbeing
How technology can be harnessed to overcome loneliness and social isolation
What it's like to lead organisations through a pandemic
Different approaches to providing mental health support

As well as this we also heard from We are Platfform, who shared key messages from their 'Lessons from Lockdown' and provided a picture of mental health and wellbeing in Wales.
Showing 20 of 44 Resources
Over the past year, we've all seen an incredible amount of change and uncertainty. Leaders from across all parts of public services have…

Future Audit Arrangements for Community and Town Councils in Wales

In January 2020, we consulted on the proposed changes to the audit arrangements for community and town councils. The proposals were made to…

Cyber resilience in Wales

The modern world is increasingly reliant upon digital technology. The amount of data stored by public bodies is growing, and increasingly,…

Mental health and wellbeing during COVID-19

The Coronavirus pandemic has inevitably had an effect on many people's mental wellbeing to varying degrees. From key health and social…

How technology is enabling collaborative working across public services

The seminar also shared examples of organisations that are maximising the use of digital technology, enabling them to deliver services that…

Leading organisations in challenging times

We hosted a seminar with Professor Dave Snowden, as part of a commitment to support knowledge exchange and bring global practices and…

The benefits of agile working practices are more relevant than ever with the current economic climate.

Webinar: Internal Audit Arrangements at Town and Community Councils in Wales

This webinar was a great opportunity for councils to come together either as individuals or in groups to seek clarity on the points the…

Innovative approaches to public services in rural communities

The seminar is framed around the 7 well-being goals of the WFG Act and is aimed at all public services in Wales. The ideas and approaches…

Making an equal Wales a reality

An all Wales study, the focus of which is yet to be determined, will follow in early spring, reporting in 2021 with a follow up event. This…

Webinar: Future proofing public services

We discussed how strategic and operational decision makers must balance the needs of today with the needs of tomorrow. This webinar was…

Working in partnership to combat fraud

This seminar shared investigation techniques, intelligence and the use of data analytics in fraud prevention and detection. It was aimed at…

Supporting people in their communities: Reducing unnecessary hospital admissions

This seminar showcased positive partnership projects which have supported individuals in maintaining good health and preventing the need to…

Webinar: Preparations in Wales for a 'no deal' Brexit

This event was held in partnership with the Welsh Local Government Association and the Welsh NHS Confederation. 

Webinar: Let's talk cyber security

This webinar was aimed at those who have ultimate governance and assurance responsibilities at board level to enable public services to…

Young people influencing decisions about what matters to them

In partnership with Inspection Wales and the Children's Commissioner for Wales, the Good Practice Exchange hosted an event which…

Future Generations Bill Seminar

 This seminar helped the Welsh public sector prepare for the Future Generations Bill.

Can the Social Economy save us?

The Good Practice Exchange hosted a webinar with a live audience where our very own Chris Bolton shared the learning from his Winston…

Leading programmes and projects

Understand how to lead, not just manage, successful programmes and projects. 

Mutual Benefits: Building a Co-operation Between Wales and the Basque Country

This conference was be delivered in partnership with the Wales Co-operative Centre and Cardiff University Business School. It provided the…