Merthyr Tydfil County Borough Counci – Setting of well-being…

Merthyr Tydfil County Borough Council – Use of performance…

Neath Port Talbot Council – Digital Strategy Review

Cyngor Gwynedd – Review of the effectiveness of scrutiny
Llanferres Community Council – Procurement arrangements
This report in the public interest has been prepared in accordance with Section 22 of the Public Audit (Wales) Act 2004.
The Auditor General's report in the public interest has identified that Llanferres Community Council failed to adhere to its own Procurement arrangements that it had established to ensure it obtains value for money.
Our report identifies significant and systemic deficiencies in the way in which the Council procures works. In particular, the report identifies that the Council may have misled contractors bidding for works.
The audit identified significant deficiencies in the way in which the Council procured the Maeshafn playground works in relation to this project.
 It identified that:
the Council failed to advertise the contract for tender and instead approached individual companies to provide quotations;

following receipt of quotations for the original scheme the Council approached a fifth potential contractor to provide a quote for only part of the scheme;

the Council misled the three companies that had initially provided quotations when it asked for amended quotations to exclude ground works.
Our report outlines several recommendations to assist the Council to improve its procurement practices.
Related News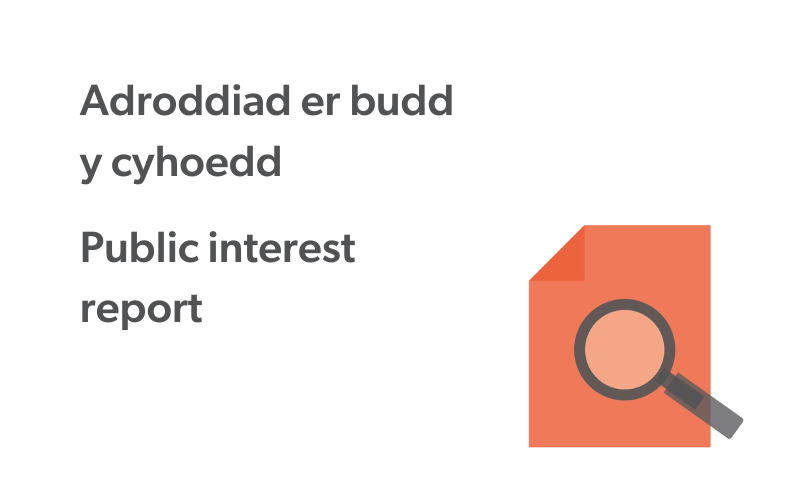 Significant deficiencies identified in the financial management and record keeping of Ammanford Town Council and Llanferres Community Council